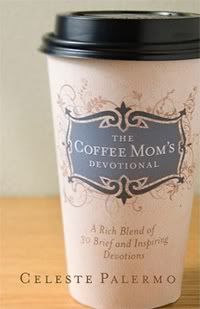 Thank you to all who entered and Tweeted about The Coffee Mom's Devotional
a Way! If you have not read the review, you can do so here.
Also, for those of you who did not win, I totally recommend that you go by the book! I think that you will love it! It is basic, easy to read and a great opportunity for busy Christian Moms to grow closer to the Lord.
Oh, and Amazon sells The Coffee Mom's Devotional
cheap for those on a budget!
OK, now onto the main event…
We chose our winner using the services offered at Random.org.
The Coffee Moms Devotional Winner Is…..
Debbie…AKA…The Queen Mommy! Congratulations, Debbie! Please send me your mailing address and I will ship The Coffee Mom's Devotional out to you!
OK, everybody…we will be having a HUGE give a way to kick off the summer. I am looking for donations. You will be featured on MOF site as a contest sponsor while the contest runs and we will also be VERY thankful!
If you can donate a prize, contact us here.
Stay tuned readers…more give a ways coming soon…including our Summer Blow Out!